Compliance Partner Collaboration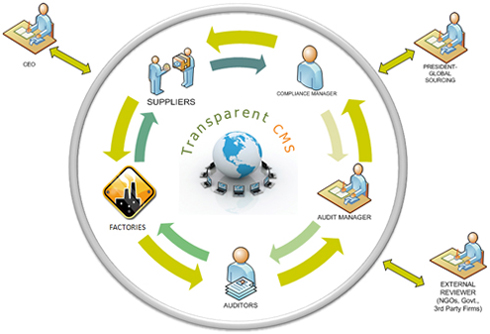 A critical element of efficient compliance management and effective movement toward shared sustainability goals is close collaboration with Compliance Partners.

TransparentCMS achieves the through the following capabilities:
Companies can set standards for Corporate Social Responsibility (CSR) and security compliance.
CSR Compliance Partners can collaborate to identify compliance issues and take corrective actions.
Sourcing managers can review and approve compliant suppliers based upon verifiable documentation.
Management defines key indicators to comprehensively measure compliance performance and assess risks.
Compliance audit firms are able to store and retrieve factory compliance information and effectively conduct compliance audits on behalf of their client companies.
Close collaboration demands that partners become committed to and accountable for their actions.